ALMOST NONE of the 82,000 Afghans Airlifted From Kabul in August Were Vetted Before Coming to the U.S.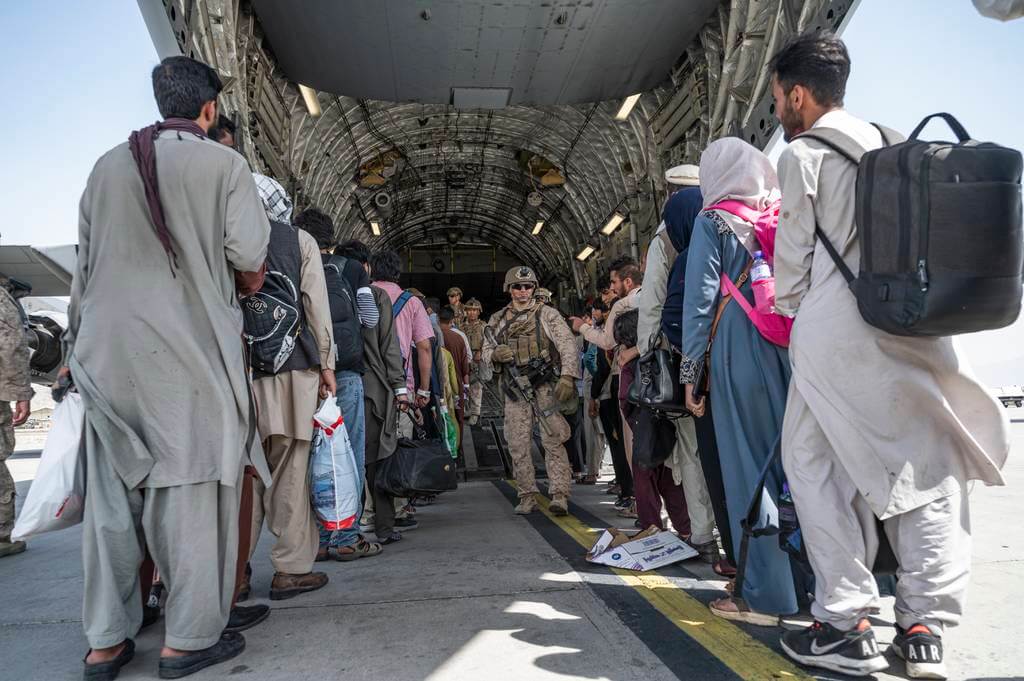 Back in September, Old Joe Biden's teleprompter offered some reassurance to the American people: "Planes taking off from Kabul are not flying directly to the United States. They're landing at U.S. military bases and transit centers around the world. At these sites where they are landing, we are conducting thorough scrutiny — security screenings for everyone who is not a U.S. citizen or a lawful permanent resident." Will it really surprise you, after ten months of this hard-Left, habitually dishonest administration, to discover that he was lying?
The reality is that almost none of the 82,000 Afghans who are now in the United States after being airlifted out of Kabul in August were vetted first. There could be any number of jihad terrorists and other criminals among them, but there is no way to know for sure until they actually commit crimes. Until then, celebrate diversity!
This revelation comes from a memo that Senate Republicans drafted in October, in which, according to a Wednesday report in the Washington Examiner, "senior officials across the departments of Homeland Security, Defense, State, and Justice described a disastrous screening and vetting process." This process relied completely on databases of criminals and terrorists, which were incomplete in the best of times and even less useful in the chaotic situation of the disastrous withdrawal from Afghanistan. Biden administration officials accepted at face value what these Afghan evacuees told them about themselves, without making any effort at all to check whether or not the evacuees' claims were true.- READ MORE