'Activist Athlete' Who Protested National Anthem at Olympic Trials Finishes Second to Last in Tokyo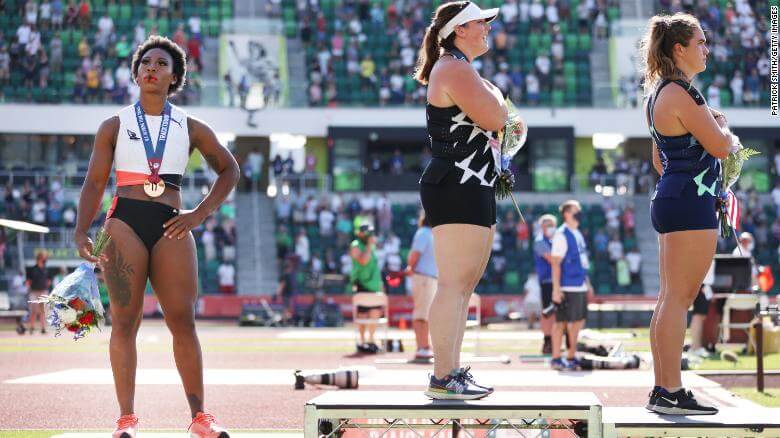 Gwen Berry, the U.S. hammer thrower who said she was "pissed" to hear the national anthem played after her third-place finish at the Olympic trials in Oregon, won't have to suffer the ordeal of hearing the song from the podium in Tokyo.
The self-described "activist athlete" finished 11th out of 12 in the women's hammer throw final on Tuesday, and was the worst-performing member of the U.S. team. DeAnna Price and Brooke Andersen, who did not protest the national anthem at trials, finished 8th and 10th, respectively.
Berry's best throw of 71.35 meters was nowhere near the winning result. Anita Włodarczyk of Poland won the event with a toss of 78.48 meters. The gold medalist did not protest the Polish national anthem on the Olympic podium. In fact, she seemed rather excited to be representing her country on the world stage.
Berry was widely criticized by normal Americans and angrily defended by online libs after sulking as "The Star-Spangled Banner" played at the Olympic trials in June. She faced away from the flag and eventually stepped off the podium to grab an "Activist Athlete" T-shirt and put it over her head. – READ MORE