40 Percent of Illegal Immigrants Released in Texas City Tested Positive for COVID-19: Officials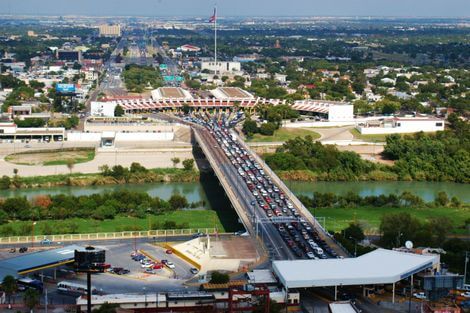 Four in 10 illegal immigrants released in a Texas city near the U.S.–Mexico border last week tested positive for COVID-19, city officials said.
"That was very high," Laredo Mayor Pete Saenz told The Washington Examiner.
Laredo Health Authority Dr. Victor Trevino confirmed the numbers with the newspaper.
Officials in Laredo, located across the Rio Grande from Nuevo Laredo, Mexico, didn't respond to requests for comment by press time. However, they offered a similar positivity percentage in a federal lawsuit filed last month.
Officials said in the complaint that Customs and Border Protection officials have been releasing immigrants in the city, despite a large number of them testing positive for the CCP (Chinese Communist Party) virus, which causes the disease COVID-19.
The surge in illegal immigrants crossing the border amid the COVID-19 pandemic presents a safety concern, Republican lawmakers and others have argued.
"Americans are sick and tired of endless mandates while watching COVID-19 cases surge at the border," Rep. Andy Biggs (R-Ariz.) wrote on Twitter this week.- READ MORE