120,000 vaccinated Bay Area residents don't have proof, government has no plans to help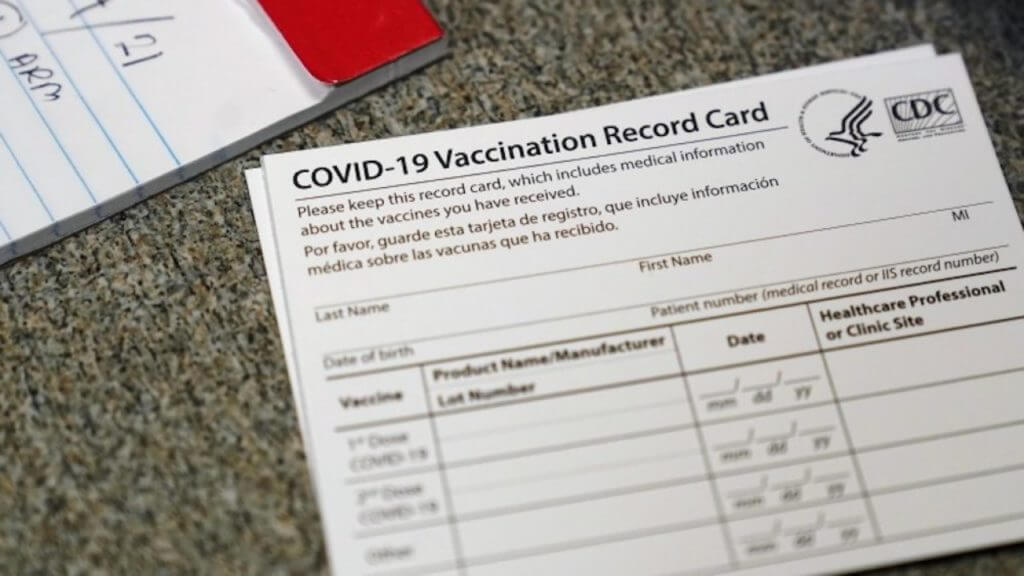 About 120,000 vaccinated Californians in the San Francisco Bay Area are struggling to prove they were vaccinated after not receiving the proper CDC cards.
"Right now it would be too difficult to go back to 120,000 people and redo their cards. People have to understand we're still in the middle of a pandemic, where resources are stretched so thin, we're focused on battling COVID-19," San Mateo County Manager Mike Callagy said of the vaccinated Californians who only received photocopies of their vaccinations.
As some businesses in the Bay Area ramp up vaccine requirements, people who received their shots at a mass vaccination site in San Mateo County are struggling to book trips and others want access to the proper cards before they hit any roadblocks.
One woman, Jane Bertelsen of Foster City, said she recently tried to book a cruise that required proof of vaccination, but that photocopies of her card on two sheets of paper did not qualify.
"And they're saying, 'No, that won't do at all, you have to have the CDC card, we will not take a photocopy of the card on a piece of copy paper,'" Bertelsen recounted to ABC7 of trying to book the trip. – READ MORE